Officials
Ringside officials and referees are involved in all competitive amateur boxing events.
The role of the Official is to ensure that all rules of the Canadian Amateur Boxing Association are adhered to by all members taking part in a competition. Each competition will have an Official in Charge who oversees the weigh in, approves the matches and organizes the judges and referees. All Officials are registered with Boxing Canada. Officials are required to meet standards as set out by Boxing Canada.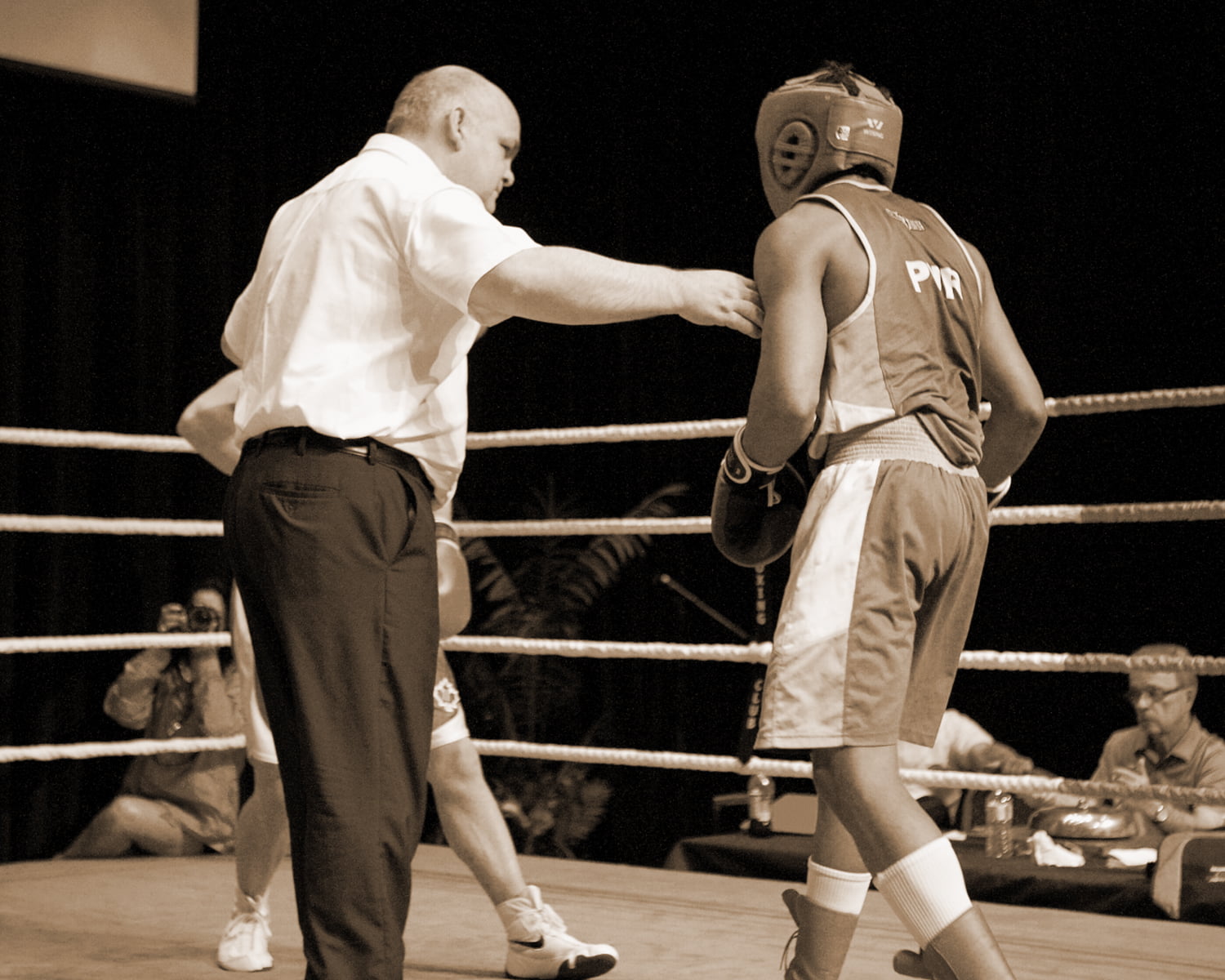 All boxing contests will have either 3 or 5 judges at ringside and one referee in the ring who will maintain control of the bout at all stages. The referee is responsible to ensure rules and regulations are observed and fair play is maintained in protecting the safety of the competitors. A contest will not proceed unless there is a qualified physician at ringside to observe. While not considered an Official, the physician at ringside may interrupt or stop a bout at any time if there is a concern for the safety of a competitor.
The decisions of the Officials are binding and final. In Saskatchewan, as in many parts of the world, a computerized scoring system is used during competition. Manual scoring remains an accepted judging method, however, is seen much less frequently. Decisions by judges are sometimes cause for controversy, however, Officials observe the rules in awarding points and the casual observer may not have the benefit of this knowledge.
Boxing Saskatchewan provides clinics for newcomers to get involved with officiating and for existing officials to progress their development.
Officials receive an honorarium for officiating and not all officials are required to referee in the ring.
If you or anyone you know has an interest in officiating amateur boxing contact Morgan Williams – Coaching and Officiating Development Coordinator